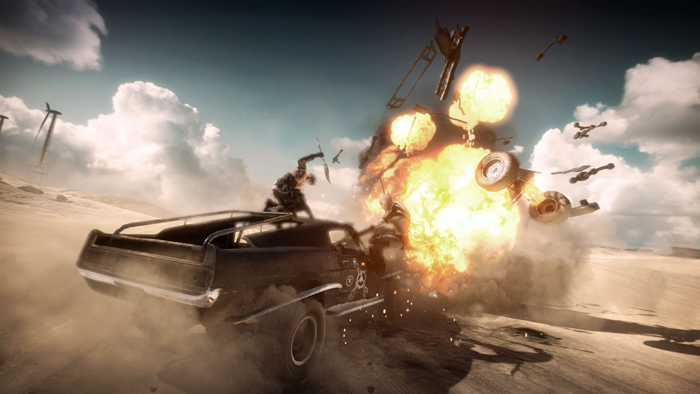 Mad Max
Platform

steam

Version

Global
About Mad Max
Become Mad Max, the lone warrior in a savage post-apocalyptic world where cars are the key to survival. In this action-packed, open world, third person action game, you must fight to stay alive in The Wasteland, using brutal on-ground and vehicular against vicious gangs of bandits. A reluctant hero with an instinct for survival, Max wants nothing more than to leave the madness behind and find solace in the storied "Plains of Silence." Players are challenged with treacherous missions as they scavenge the dangerous landscape for supplies to build the ultimate combat vehicle.
Alone in the Wasteland with stolen gas for your Interceptor, it's up to you to fend for yourself and fight off the deadly marauders who will do anything to obtain precious scrap and resources. Almost out of gas, but not completely out of luck, your Interceptor is your only hope for survival as Scrotus' gang of marauders close in. Do you fight or flee? The decision could mean the difference between life and death.
Scrotus and his gang are out for blood and your Interceptor. After an attack on your life, it's up to you to defend your only means of escape. But outnumbered and outgunned, your chances don't look promising.
They may have take your car, but they can't crush you will. Use it to survive in the harsh wastelands of this world, and make it back to where you can get your car, your gear, and your revenge. You are the weapon, and they'll regret forgetting that.
Make your way through the wasteland, through the dangers, and build yourself the vehicle that'll ensure your victory as well as your survival: The Magnum Opus. Then, run that car down their throats and show why no one messes with Mad Max.
This is the Mad Max experience you've been waiting for. Pedal to the metal.