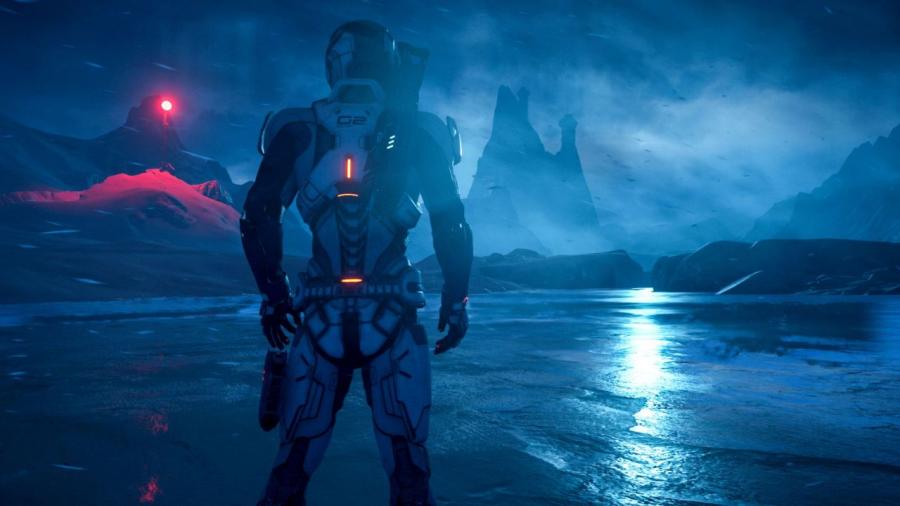 Mass Effect 4 / Mss Effect Andromeda Deep Space Pack (PC)
This Pack Contents
Deep Space Explorer Armour - Looking for armour that can stand up to anything a brand new galaxy can dish out? Pre-order and you'll get to gear up with Deep Space Explorer Armour
Multiplayer Booster Pack - Jumpstart your multiplayer co-op play with a booster pack. Includes 5x of 50% XP Boosters
Nomad Skin - Make sure your Nomad really stands out while you're exploring mysterious new planets with this unique skin
Mass Effect: Andromeda Description and Gameplay
Mass Effect 4 starts a new era in the popular SciFi RPG franchise. The adventures of Commander Shepard are over after the first trilogy, and a new hero will have to step up, probably within a new period of time.
As the Pathfinder, you'll be able to call down Forward Stations to change up your weapon loadouts, alter squad composition, fast-travel to other locations, and discover nearby resources and details about surrounding regions. You'll chart courses to hazardous environments and fight hostile wildlife. You'll traverse across dangerous worlds, using your scanner to discover clues about your mission locations.

Until now, it is unknown if ME4 is set before, after or even during the events of the former Mass Effect games. The application of the new Frostbite graphics engine which is also used to create Dragon Age: Inquisition provides high expectations that are even complemented by the first video snippets.

In Mass Effect 4, players will get to know new worlds and new characters, and once again experience an epic, thrilling storyline in the popular ME universe. Developer Bioware promises to consider the desires and criticism of fans, and create a fantastic game based on that - including more than a few surprises.