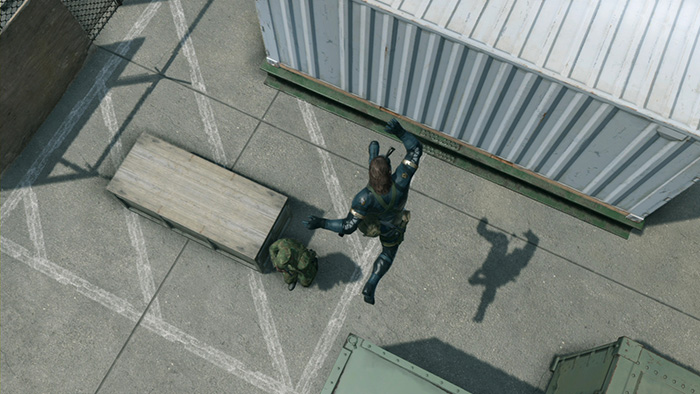 Metal Gear Solid V: Ground Zeroes (PC) VPN Version
Availability

Out of Stock
About Metal Gear Solid V: Ground Zeroes

Head into a unique, one-of-a-kind experience with Hideo Kojima's final Metal Gear Solid effort. Metal Gear Solid V: The Phantom Pain brings the traditional tactical espionage gameplay set across a vast open world environment, taking place after the prologue release of Metal Gear Solid V: Ground Zeroes.
Set back in 1984, Metal Gear Solid: The Phantom Pain follows the events taking place 9 years after Ground Zeroes, and 10 years before the original Metal Gear Solid game. Players assume the role of the mercenary leader Venom Snake, better know as Big Boss from other games in the Metal Gear Solid series. The game takes players across the Soviet-occupied province of Kabul, as well as the border region of Angola-Zaire, two differing climates for you to use to your tactical advantage. Venom Snake's mission to get his revenge on those who obliterated his forces and made an attempt on his life at the end of Ground Zeroes.
As always, the Metal Gear game boasts a variety of gameplay mechanics to create a completely authentic experience. The Phantom Pain builds on this foundation with additional features that include companions, building and expanding your own base and much more.
Enter the world of tactical espionage once more in this thrilling conclusion to the Hideo Kojima inspired game series.
World-renowned Kojima Productions showcases another masterpiece in the Metal Gear Solid franchise with Metal Gear Solid V: Ground Zeroes. Metal Gear Solid V: Ground Zeroes is the first segment of the 'Metal Gear Solid V Experience' and prologue to the larger second segment, Metal Gear Solid V: The Phantom Pain launching thereafter.

MGSV: GZ gives core fans the opportunity to get a taste of the world-class production's unparalleled visual presentation and gameplay before the release of the main game. It also provides an opportunity for gamers who have never played a Kojima Productions game, and veterans alike, to gain familiarity with the radical new game design and unparalleled style of presentation.

The critically acclaimed Metal Gear Solid franchise has entertained fans for decades and revolutionized the gaming industry. Kojima Productions once again raises the bar with the FOX Engine offering incredible graphic fidelity and the introduction of open world game design in the Metal Gear Solid universe. This is the experience that core gamers have been waiting for.

Key Features:
• THE POWER OF FOX ENGINE – Ground Zeroes showcases Kojima Productions' stunning FOX Engine, a true next-generation game engine which revolutionizes the Metal Gear Solid experience.
• INTRODUCTION TO OPEN WORLD DESIGN – The first Metal Gear Solid title to offer open world gameplay. Ground Zeroes offers total freedom of play: how missions are undertaken is entirely down to the user.
• UNRESTRICTED STEALTH – Imagine classic Metal Gear gameplay but with no restrictions or boundaries. Players use intelligence and cerebral strategy to sneak their way through entire missions, or go in all guns blazing. Each will have different effects on game consequences and advancement.
• MULTIPLE MISSIONS AND TASKS –Ground Zeroes boasts a central story mode and Side-Ops missions ranging from tactical action, aerial assaults and "covert" missions that will be sure to surprise.
• REDESIGNED INTERFACE – Ground Zeroes users will benefit from a clean in-game HUD that shows the minimal amount of on-screen data to give a more intense gaming experience.