Mario Kart 8 - NINTENDO eShop Code (Wii U/EU/Digital Download Code)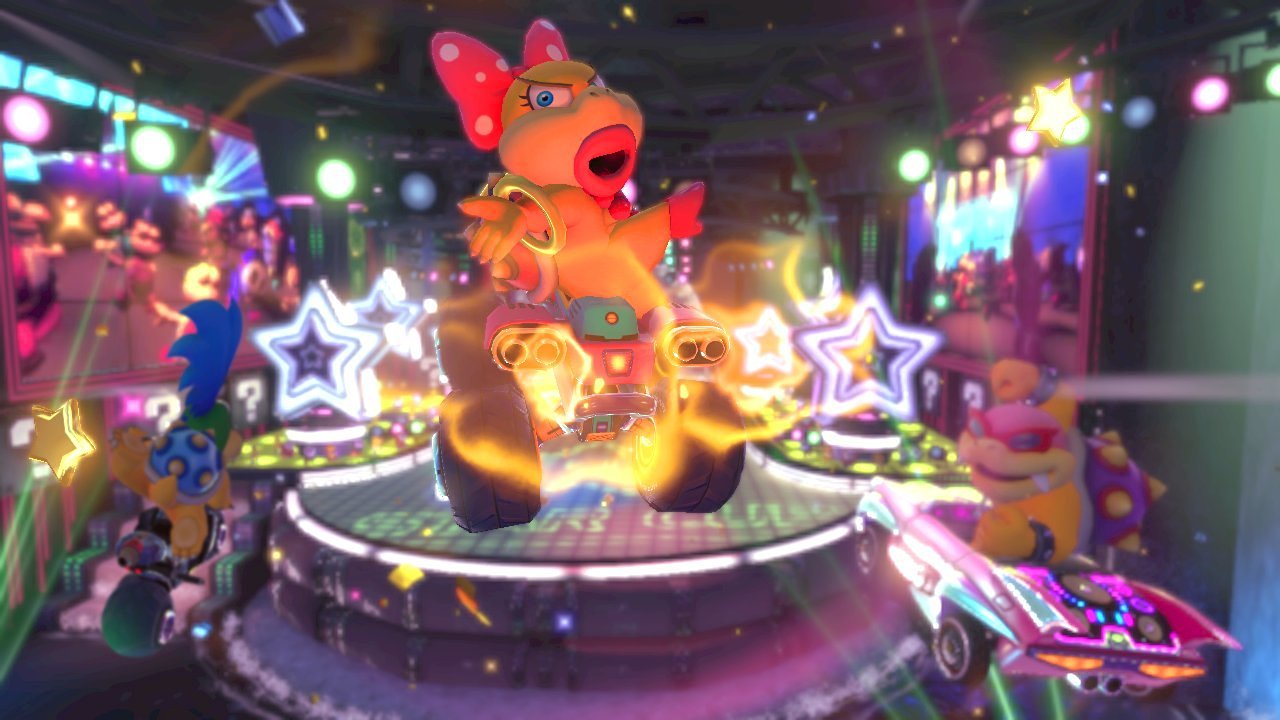 About the game

Race upside-down and along walls on anti-gravity tracks in the most action-fueled Mario Kart™ game yet! Take on racers across the globe and share videos of your greatest moments via Mario Kart TV.*
Driving up a waterfall or across the ceiling can provide an intense adrenaline rush, but that's not all anti-gravity is good for. It also provides a wild new gameplay mechanic: if you collide into other racers in zero-g, you'll earn speed boosts worth bragging about. Luckily, you can upload and share your best moments and watch your friends' using the all-new Mario Kart TV.* Returning features include 12-player online play*, gliders, underwater racing, motorbikes, and custom karts. You can even race as Bowser's seven minions, the Koopalings!
Race along walls and upside-down on twisting anti-gravity racetracks!
Share highlight videos of your greatest moments with friends via the Mario Kart TV feature and Miiverse™*
Race and battle with friends locally* or connect online to play with random players from around the world* Fan favorite features from past Mario Kart™ games include gliders, underwater racing, motorbikes, mid-air tricks, and more For the first time ever, play as all seven of Bowser's minions, the Koopalings! Crisp HD graphics and fluid animation offers players the most visually stunning Mario Kart™ yet.
Plus, there's DLC that'll take your racing adventures even further! For the first time in Mario Kart History, Link from Legend of Zelda is here to race! And he brought with him his own rides, including a Hyrule bike! Or, if you're wanting a truly pulse-pounding racing experience, you'll want to get the 200CC racing pack! Where speed is blistering, and the difficulty is unlike anything Mario Kart has seen before.
So pick your racer, pick your ride, pick the track, then race like no ones business and go for victory! Only in Mario Kart 8.