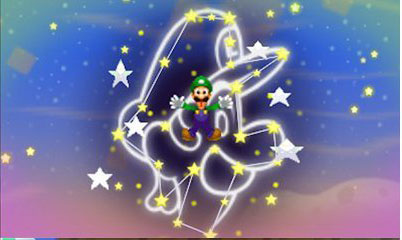 Mario & Luigi: Dream Team Bros. - NINTENDO eShop Code (3DS/EU/Digital Download Code)
NINTENDO Mario & Luigi: Dream Team Bros. eShop Code 3DS (EU) KEY description

Mario and Luigi embark on the adventure of their dreams in a hilarious action RPG that combines the resort world of Pi'illo Island with the wild landscapes of Luigi's imagination, where anything can happen. Meet a host of hilarious characters as you strive to rescue Princess Peach and help Prince Dreambert free his petrified Pi'illo people from the bat-king Antasma's curse.
Spawn hundreds of Luigis that mold into different forms like bouncy towers, wrecking balls and giant hammers for special attacks or to pass obstacles. Poke, tickle and move a sleeping Luigi on the lower touch screen to alter the dream world on the upper screen. Master two worlds by switching between controlling both brothers when battling in the real world and controlling Mario and an army of Luigis in dream-world battles.
With the Nintendo 3DS system turned sideways like a book, experience larger-than-life Giant Battles with a gargantuan-size Luigi on one screen and the enemy on the other screen. Find new items and gear to customize Mario & Luigi to fit your play style. To help players through the adventure, the game offers various support features, like a Hint System that offers tips on surviving a particular engagement, or an Easy Mode to make a particular battle easier.
The Mario & Luigi games have always featured some unique locations, but this may just take the cake, as Luigi's dreams provide some very unique locations, as well as ways to play. But as noted, just because he's asleep, doesn't mean he's not useful. Both Mario and Luigi will have to be on the top of their game to ensure that they help save the resort world of Pi'illo Island, as well as its inhabitants. Use all the skills and items at your disposal to ensure that victory is obtained, and the land is saved!