Mario & Luigi: Paper Jam Bros.- NINTENDO eShop Code (3DS/EU/Digital Download Code)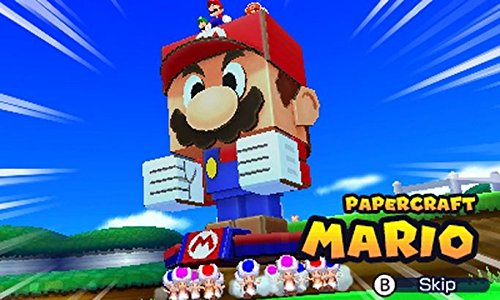 About this game

Experience the thrill of the Rio 2016 Olympic Games by competing with friends as gaming icons like Mario™ and Sonic. Prove you're the star of the Games across 17 events, including full team sports: dominate the field in Football (soccer), have a ball in Beach Volleyball, and be there for the Olympic Games debut of Rugby Sevens!
Master team sports like Football (soccer) and then compete on your own or with friends in Duel versions of these events with altered rules and Mario & Sonic-themed power ups! KO the competition with a well-placed right hook in Boxing, pull off stunts in Equestrian, test your tempo in Rhythmic Gymnastics (Clubs), and gain wicked air as you face off together in BMX. Then test your skills in Mii™ character tournaments to earn stat-boosting outfits or in the new elimination mode, Heroes Showdown. Gaming mascots like Yoshi™, Tails, Peach™, and Knuckles are raring to go, so get in the Games!
Plus, you'll get new games such as Rugby Sevens: The seven-player rugby event debuts in the Olympic Games this year. Dodge tackles and pass the ball in this fast-paced, action-packed sport. And Rhythmic Gymnastics: Press the button to the rhythm to ace your performance.
The popular Olympic sports game is back, and it's bigger than ever with an even bigger cast of Mario and Sonic franchise characters for you to play games as! Which side will you pick? Or better yet, which character will you pick to try and ensure victory? The possibilities are almost endless, just like the amount of fun you can have in the game!
Plus, for the first time, the Amiibo's are available to use in the game! You can unlock special new features that'll make Mario & Sonic at the Rio 2016 Olympic Games an even grander experience! All you have to do is tap them on the Wii U Gamepad screen to let the fun continue.