New Super Mario Bros & Luigi - NINTENDO eShop Code (Wii U/EU/Digital Download Code)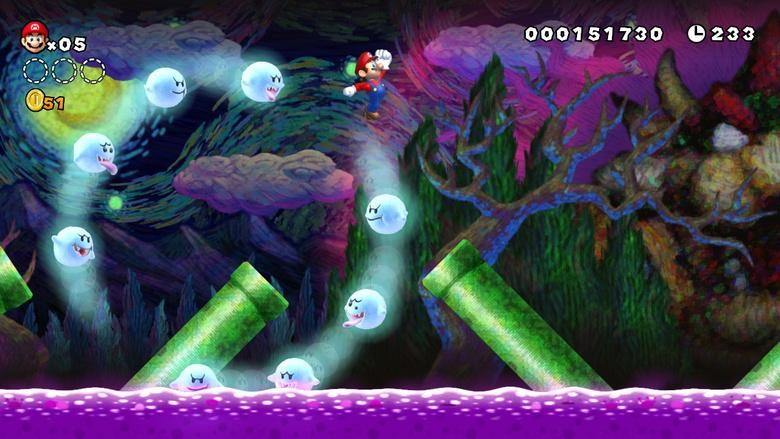 About the game
Product description
The Nintendo Selects version of New Super Mario Bros. U is known as New Super Mario Bros. U + New Super Luigi U. It contains both New Super Mario Bros. U and the add-on content New Super Luigi U for double the platforming fun, only on Wii U!
New Super Mario Bros. U
In New Super Mario Bros. U, Mario, Luigi and Toad are joined by a new character – you! Play as your Mii character to run, leap and stomp through a 2D side-scrolling Mario adventure. Explore a giant world map full of brand new courses, and experience ways to play that are only possible on Wii U.
Transform into Flying Squirrel Mario to swoop through stages and cling to walls, or hold onto Balloon Baby Yoshi to float gracefully through the air. Different coloured Yoshis and new power-ups offer fresh ways to play and experience the Mushroom Kingdom, while some old favourites are sure to return!
Key Features
Classic Mario action: race through a 2D side-scrolling Mario adventure filled with all-new courses as Mario, Luigi, Toad and your Mii character
Varied modes: on top of the main game, take in Boost Rush, Challenge Mode and Coin Battle
TV-free play: enjoy the game on your TV or on the Wii U GamePad's integrated second screen
Expand and share: ask for advice on a tough level or share an achievement with other online players through Miiverse
New Super Luigi U
In New Super Luigi U, Mario's out of the picture – it's Luigi's time to shine! Take on 82 all-new courses using Luigi's unique actions like a higher jump and greater momentum, but with only 100 seconds on the clock for each course you'll have to hot-foot it to reach the Goal Pole in time! Jump into multiplayer with friends and family, where Nabbit is playable for the first time – while this cheeky character can't use power-ups, he also doesn't take any damage if he bumps into enemies, so he's an ideal character for anyone who finds action games tricky.