Pokemon Sonne - NINTENDO eShop Code (3DS/EU/Digital Download Code)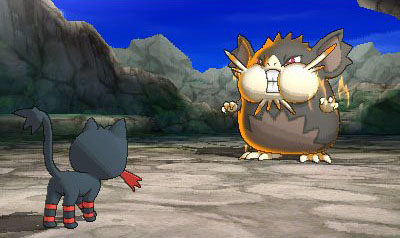 ABOUT Pokemon Sonne - NINTENDO eShop Code (3DS/EU/Digital Download Code)


To coincide with the 20th anniversary of the appearance of Pokémon Red and Pokémon Green in Japan, Nintendo has announced a new era of Pokémon! During the holidays 2016, Pokémon Sun and Pokémon Moon will appear for the Nintendo 3DS, with a new world, new Pokémon and a new adventure that can be experienced!
Use the Pokémon Bank to copy Pokémon from the Nintendo 3DS Virtual Console version of Pokémon Red, Pokémon Blue, or Pokémon Yellow into your Pokémon Sun or Pokémon Moon. The same is true for Pokémon of Pokémon Omega Ruby, Pokémon Alpha Saphir, Pokémon X and Pokémon Y.
Look at the Pokémon Bank site to get important details for the planned update to support Pokémon Sun and Pokémon Moon.
Pokémon Sun and Pokémon Moon are the first games in the Pokémon series that allow the player to choose from 9 languages. Besides English, French, German, Italian, Japanese, Korean and Spanish, players can also play in Traditional and Simplified Chinese.