Pokemon Y - NINTENDO eShop Code (3DS/EU/Digital Download Code)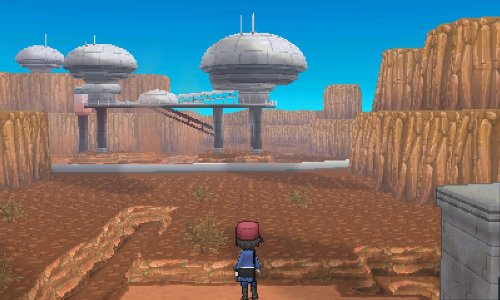 About this game

All-new Pokémon and past favorites come to life with detailed graphics and intense 3D battles. Become a Pokémon Trainer and set out for adventure in a visually stunning new region filled with new Pokémon to catch, trade, and battle. In Pokémon-Amie, you can pet, feed, and play with your Pokémon to form a deeper bond, which may benefit you in future battles. Plus, you can connect and communicate with players around the world at any time to challenge them to a battle, trade Pokémon, and much more.
Your adventure in Pokémon X and Pokémon Y takes place in the Kalos region, home to beautiful skies and forests! The Kalos region is full of interesting places to visit and explore!
Vaniville Town is your new home at the beginning of your adventure! The start of your journey waits just past the ornate town gates. Before leaving, your neighbor will be eager to meet you. Plus, you'll meet the family Rhyhorn, who's resting on its pad in your front yard!
The central city of the Kalos region is Lumiose City, a thriving metropolis filled with customers checking out its variety of shops. Many roads extend from the iconic tower at the city's center.
After leaving Vaniville Town, the first populated location you'll visit is Santalune City. It's a lovely city, easily identifiable by the large fountain at the center of town. It's also home to the Santalune City Gym!
Pokemon Y, and its partner Pokemon X, retells the "typical journey" for new Pokemon trainers in exciting ways! Because now, not only do you have your standard starting Pokemon, you'll also get one of the original starts from Pokemon Red and Blue given to you nearly right off the bat! This means you'll be able to have two starting Pokemon with you to train and raise.
Plus, there's numerous mysteries out in the Kalos region, not the least of which is Mega Evolution. How does it work? Why is it only happening now? Which of your Pokemon can Mega Evolve? Find out this and more in Pokemon Y!