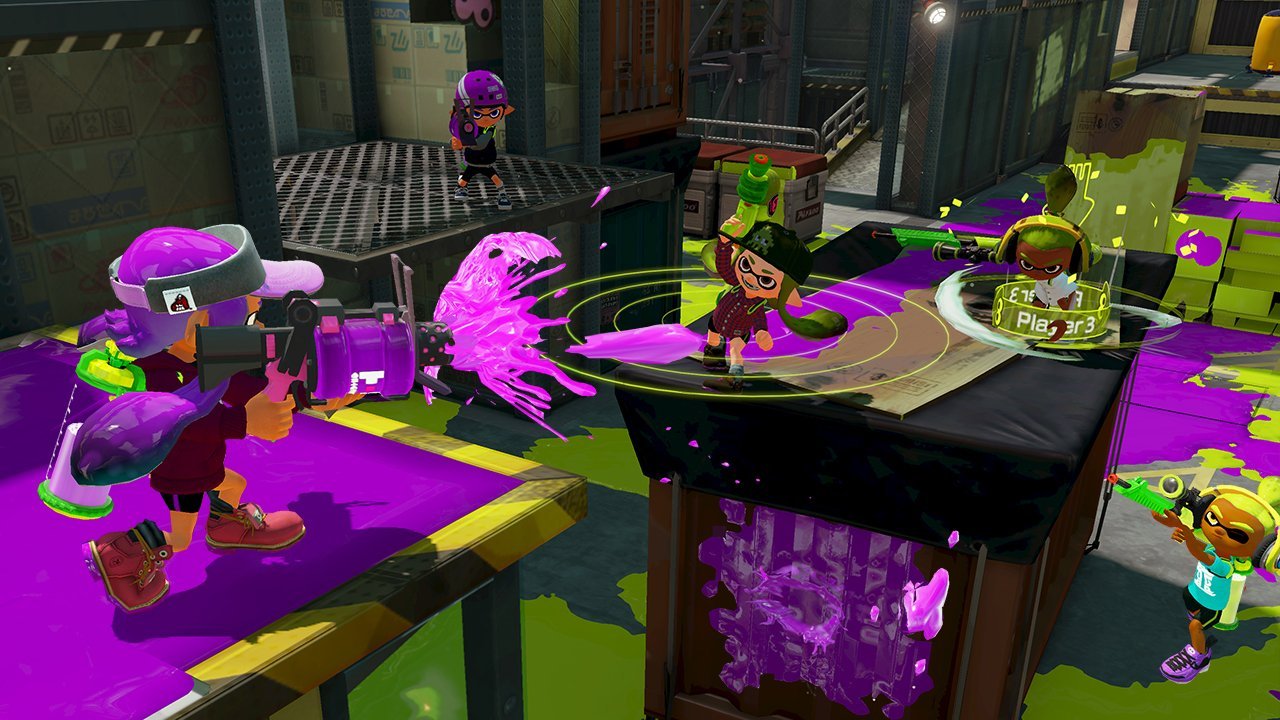 Splatoon - NINTENDO eShop Code (Wii U/EU/Digital Download Code)
Availability

Out of Stock
About this game
Splatter enemies and claim your turf as the ink-spewing, squid-like characters called Inklings in Nintendo's new third-person action shooter game for the Wii U console.
Compete in four-on-four matches, in which the goal is to get your ink on as many places as possible and claim your turf, all while strategically submerging yourself in your team's colors and blasting your enemies. This is a colorful and chaotic online third-person action shooter – exclusively on Wii U
New weapons, modes, maps, gear, and more have been added to Splatoon, with more rolling out through summer 2015. Plus, regularly scheduled Splatfest events let you choose a side and battle your way to victory with other players around the world!
Create a squid squad with your friends in Squad Battle mode.
Join up to seven friends in Private Battles—you choose the map and the rules.
Get teamed up with other players for 4 vs. 4 matches in Turf War or Ranked Battle modes.
Ramp up the intensity with Ranked Battle modes which include three rotating modes: Splat Zones, Tower Control, and Rainmaker. Play to win and boost your player ranking or level, or get in-game currency to spend on gear upgrades.
Strategy is everything. Defeat enemies to splatter them in an explosion of ink, covering more turf for your team. But choose wisely: Players who only go after the enemy might find their turf redecorated in their enemies' colors.
Play in ways you never thought of before. As an Inkling, you'll not only be able to absorb ink by just standing on it, you can actually dive into the ink itself, and go into your Squid-form to get around enemies, climb obstacles to get a better view of the battlefield, or just hide from those around you and wait to sneak attack!
With various weapons from numerous classes to play with, numerous stages to battle on, and a match always going on, there's no end to fun in Splatoon.