Super Smash Bros. - NINTENDO eShop Code (3DS/EU/Digital Download Code)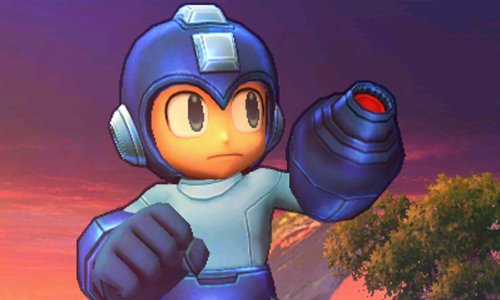 About this geme

Famous names from favourite Nintendo franchises and guest characters come together in a portable fighter filled with spectacular action on Nintendo 3DS family systems. With unique modes, online multiplayer, the ability to customise your fighter and the series' biggest roster of playable fighters ever, Super Smash Bros. for Nintendo 3DS is truly a clash for the ages!
The basics of Super Smash Bros. are simple. Use your chosen character's unique attacks and special moves to damage your opponent, then hit 'em with a smash attack to send them flying off the stage! The higher your opponent's damage – represented as a percentage – the farther they'll fly when launched, so pummel away until you see them steaming, then unleash your strongest smash attack and watch your target skyrocket off the stage! Take on nearby challengers in local multiplayer, or bring the battle to faraway friends and foes in online matches.*
Mega Man, Little Mac, PAC-MAN and more new challengers join the longest roll call of famous fighters the Super Smash Bros. series has ever seen. You can even take on these gaming greats yourself as your Mii character – become a Sword Fighter, Gunner or Brawler and see how you stack up in a scrap!
This is the first time Super Smash Bros. has been on a portal console, and it doesn't waste its opportunity, you can now "Settle it in Smash!" on the go! Just hope online and see who is out there waiting for you, regardless of where you yourself are. Plus, there are special modes here that are only available on Super Smash Bros. 3DS.
The new Smash Run mode puts you against three other players in a mad dash to get powered up, all before a 4-way duel to see who got the best boosts.
Super Smash Bros. has never been more portable, so get it the fight!
Key Features
Turn a ramshackle plot of land into a flourishing farm
Grow crops, raise animals, craft tools and furniture, and much more
Take a break from the farm by fishing, cooking and socialising with the locals
Farm with other players online* and via local multiplayer