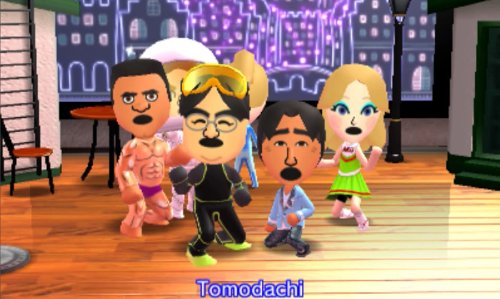 Tomodachi Life - NINTENDO eShop Code (3DS/EU/Digital Download Code)
Availability

Out of Stock
About NINTENDO Tomodachi Life eShop Code 3DS (EU) KEY
What happens when friends, family, and celebrities become Mii characters and live together on an island? Tomodachi Life happens! Start by creating Mii characters and customizing everything about them. Have fun recreating your best friend, your favorite actor, mom and dad, co-workers...whoever! Then watch as they rap, rock, eat donuts, fall in love, break up, go shopping, play games, and live their crazy Mii lives.
MAKING Mii Characters
The first step in starting your new life is simple but oh-so-important: creating your Mii characters. Base them on family, friends, co-workers, famous actors, historical figures—you name it.
There are several ways to add Miis to your island. You can quickly import existing Miis from your system's Mii Maker. Or, if you'd prefer to create a new Mii, choose whether you'd like to build it from scratch, or start from a photo.
Select the feature you'd like to customize. You can change hair and eye color, make features bigger or smaller, and add details like facial hair or glasses. With so many options, you can create a Mii character for just about anyone. You can also snap a photo with your system's camera and use that as a base for your Mii.
Not only do you set your Mii's name, birthdate, and voice, but you also decide what personality type they have. Are they confident or easygoing? A leader or a free spirit? Set a level for each attribute, and see which personality type your Mii ends up with.
With freedom to build your Mii as you want, you'll be able to have a truly interesting time in Tomodachi Life, and that's just talking about the Mii creator! Once you get in the game, you'll be able to do what you want! Go to the beach and have some fun, or, play with other Miis in a variety of sports, this is a true life for you Miis, go and live them out!
Then, share some of your memories with your friends via Miiverse! And see what their lives are like.