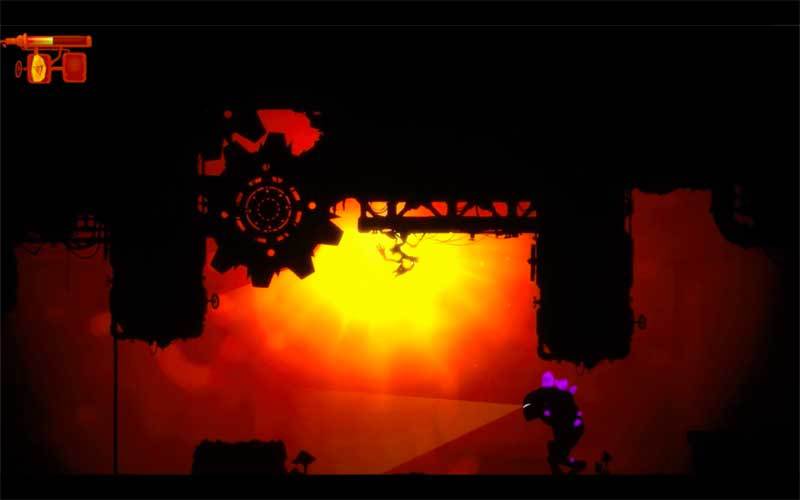 Oscura: Lost Light
NOTICE: Activation key must be used on a valid Steam account, requires internet connection.
ABOUT THE GAME
---
Descend into a world of darkness to find the shards of the Aurora Stone and restore light to the Driftlands. Wield powers of light as each level challenges your skill & lightning response in this modern adventure built upon the time-honoured mechanics of classic platformers. Each puzzle with your reaction speed will delve you further into this dark tale ? but beware ? Mavro the Lord Of Shadows has a few surprises in store for you.
Oscura: Lost Light is the prequel to the previous two titles in the franchise, the Webby Award winning Oscura and Oscura: Second Shadow.
Oscura: Lost Light will launch on February 24th, 2015 on Windows, Mac and Linux via Steam, Humble Store and other digital platforms.
KEY FEATURES
---
Master the light. Along your dark journey you?ll find four different powers, each designed to help you through the Driftlands. Destruction, Construction, Gravity and Time are yours to command.


Discover the origin of our accidental hero. Oscura wasn?t always the Driftland?s trusty lighthouse keeper. And he didn?t always have his flaming hand.


Old school platforming meets new school design. Taking inspiration from classic platformers such as Super Mario Bros, Oscura Lost Light combines these elements with a modern design aesthetic, inspired by the likes of Tim Burton.


Use your wits. The Driftlands aren?t for the feint hearted. You?ll need to out think and battle Mavro?s creatures such as the Lost Ones, Shagrims, Bewinged, Grymfus, Cursed Skulls and more.


Confront evil. Just when you think you?ve succeeded by collecting the shards of the Aurora Stone, you?ll need to face the ultimate challenge and restore the Lost Light ? but beware ? Mavro the Lord of Shadows awaits.
SYSTEM REQUIREMENTS
---
Windows:
OS: Microsoft? Windows? 7/8
Processor: 1.4GHz or fasterDual Core CPU 2Gz
Memory: 2 GB RAM
Graphics: Any from the last 4 years
DirectX: Version 9.0
Hard Drive: 1 GB available space
Mac:
OS: OS X version Leopard 10.5.8, Snow Leopard 10.6.3, or later
Processor: Intel Mac 1.0 GHz or better
Memory: 2 GB RAM
Graphics: DirectX 9 supported
Hard Drive: 1 GB available space
Linux:
OS: Ubuntu 12.04 or later, or otherwise compatible Linux distribution.
Processor: 2GHz or faster
Memory: 1 GB RAM
Graphics: OpenGL 2.0 compatible video card with 256 MB shared or dedicated RAM
Hard Drive: 1 GB available space