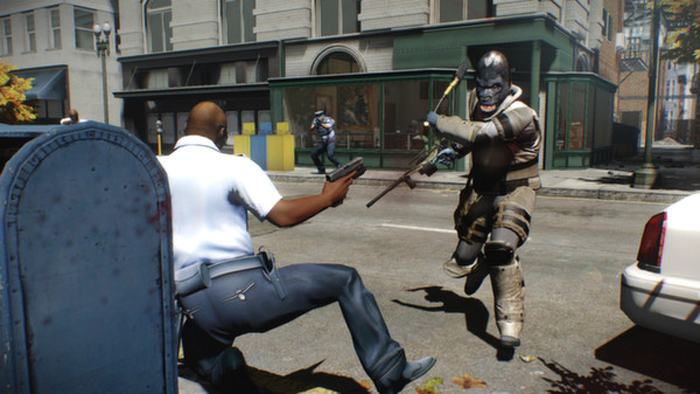 PAYDAY 2: Gage Shotgun Pack (PC)

•
Finally shotguns get some love
– Versatile, powerful and easy to modify, operate and maintain. The M1014 is an auto-regulating, gas-operated semi-auto combat service shotgun. The Raven is a bullpup 12-gauge pump action shotgun. Last but not least, the Street Sweeper 12 gauge shotgun, designed for riot control and CQB.

•
Melee weapons when everything goes to hell
– It's just you and your enemy in close combat, chaos all around you. You grab what you can and you throw it at eachother, wrestling and yelling, throwing punches that hit empty air. Gage will help you out however, with Survival Tomahawks, Utility Machetes, Telescopic Batons and Shovels.

•
Four new ammo types
– These four ammo types are fitted into regular 12 gauge shells so they'll work with any existing shotgun in your inventory. Useful!

•
Four new masks
– Any career criminal worth his rap sheet will tell you that it is all about first impressions, and there's only one chance to make that first impression. Make sure you send the right signals by using either Rutger the motherfucking orangutan, Clint the black-capped squirrel monkey, John the mandrill or Steven the silverback gorilla.
•
Four new materials and patterns
– Four lovely new patterns and materials that'll make you go apeshit while heisting. Enjoy things like "the Banana" or the "Banana Peel" to name a few.

•
12 new achievements to unlock
– Achievements, you can't live with them and you can't live without them. Enjoy 12 community inspired achievements focusing on the latest shotgun additions.