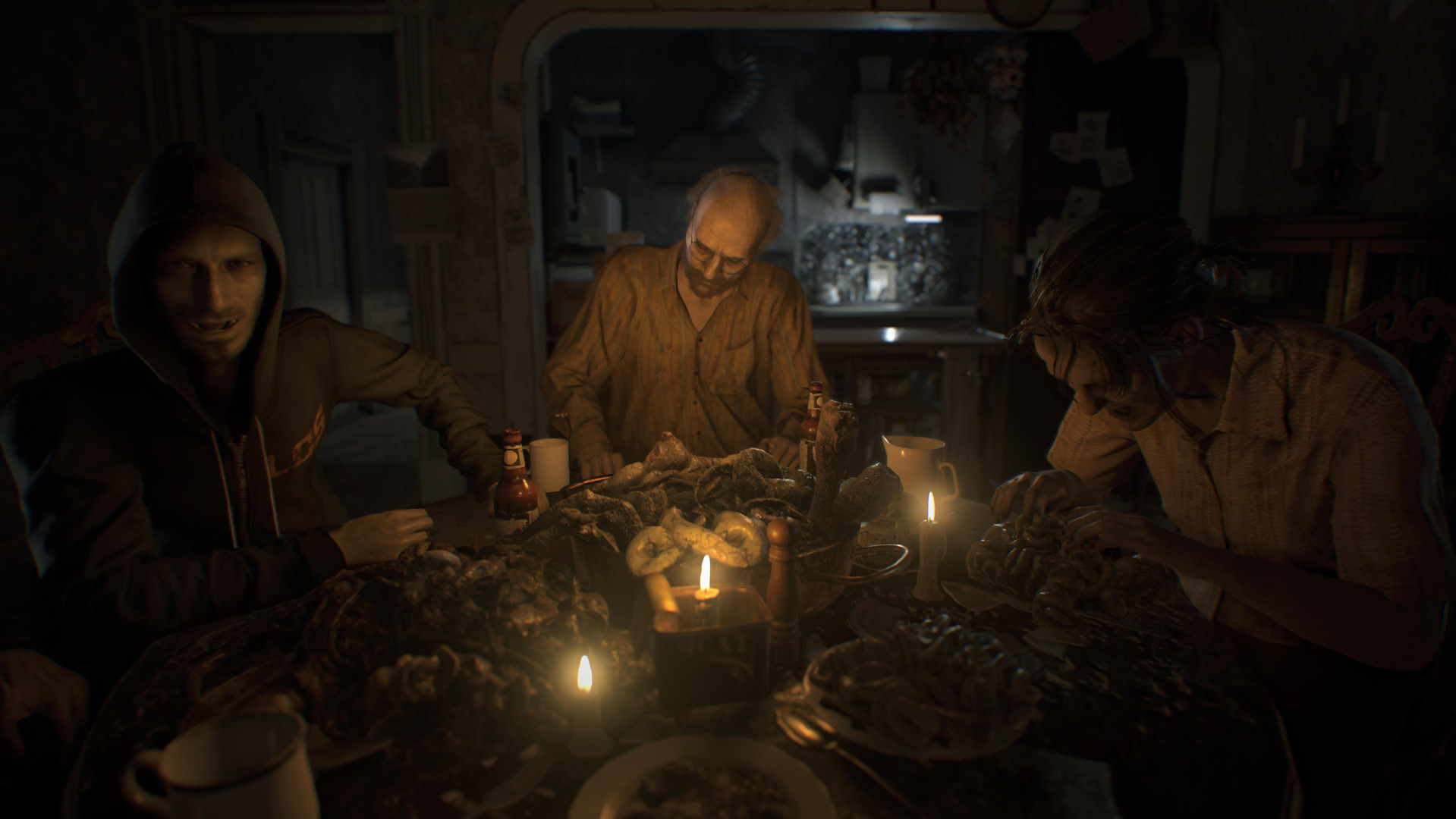 Resident Evil 7 - Deluxe Edition (PC) EU Version
About Resident Evil 7 Deluxe Edition (PC) KEY
Resident Evil 7 biohazard is the next major entry in the renowned Resident Evil series and sets a new course for the franchise as it leverages its roots and opens the door to a truly terrifying horror experience. A dramatic new shift for the series to first person view in a photorealistic style powered by Capcom's new RE Engine, Resident Evil 7 delivers an unprecedented level of immersion that brings the thrilling horror up close and personal.
Set in modern day rural America and taking place after the dramatic events of Resident Evil 6, players experience the terror directly from the first person perspective. Resident Evil 7 embodies the series' signature gameplay elements of exploration and tense atmosphere that first coined "survival horror" some twenty years ago; meanwhile, a complete refresh of gameplay systems simultaneously propels the survival horror experience to the next level.
Delivers an experience reminiscent of the series' signature gameplay including exploration, puzzles and realistic tense atmosphere for players to encounter
A brand new VR compatible development engine in tandem with industry leading audio and visual technologies to create a disturbingly photorealistic experience for an unprecedented level of immersion.
The series that made horror games what it was is back. resident Evil 7 takes the game back to its roots to deliver the horror experience fans have asked for for some time. Set within a manor, one where the residents are anything but normal, you'll have to traverse it in order to try and find the wife you thought was dead. But nothing in this house is what it seems, so be careful what you do, who you talk to, and what hallway you take next.
The Deluxe Edition includes the Banned Footage Vol.1 and Vol.2, plus, it adds an additional episode for you to enjoy. Also, it comes with a free theme for the console you buy it on.