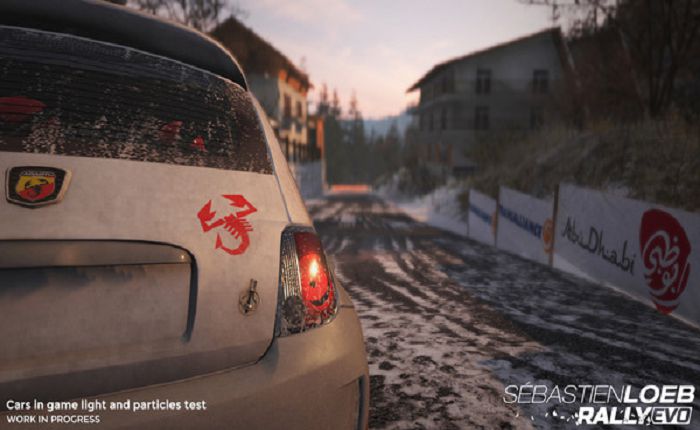 Sébastien Loeb Rally Evo (PC)
About Sébastien Loeb Rally Evo (PC) Game Key
Sébastien Loeb Rally EVO brings off-road racing to a whole new level of simulation and engagement. It will enable you to drive the best rally cars from the past up to the present day in the most exciting off-road events across the globe.
Sébastien Loeb Rally EVO stems from a desire to give the gamer a driving experience that is more realistic than any other. Thanks to the support and feedback of the 9 times world champion Sébastien Loeb, this title will enable you to fully experience rally and rallycross racing like you never have before!
The flagman starts the countdown, the headlights switch on, foot on the accelerator and go! Step on the pedal as far as it will go, shoot past on asphalt, mud or snow and try not to lose control, drift by pulling down as hard as you can on the steering wheel and try to aim for the best time!
If you have never competed on a rally or rallycross track and you want to test your driving skills on asphalt or dirt road, before launching yourself into a race, take it out for a spin on the Test Drive! This game mode enables you to put your skills to the test and practise freely inside a quarry that is all to yourself!
Plus, true to form, Sébastien Loeb Rally EVO doesn't just give you the "perfect conditions" for a race, instead, you'll have to race in whatever the weather itself gives you. Rain, snow, mud, ice, anything can happen on the courses, and you'll have to be ready for whatever comes your way.
Then, challenge yourself to some of the hardest challenges in Rally Car today, including the infamous Hill Climb! Take on a 156 turns 12.42 mile course all in the name of trying to be the one who has the record.