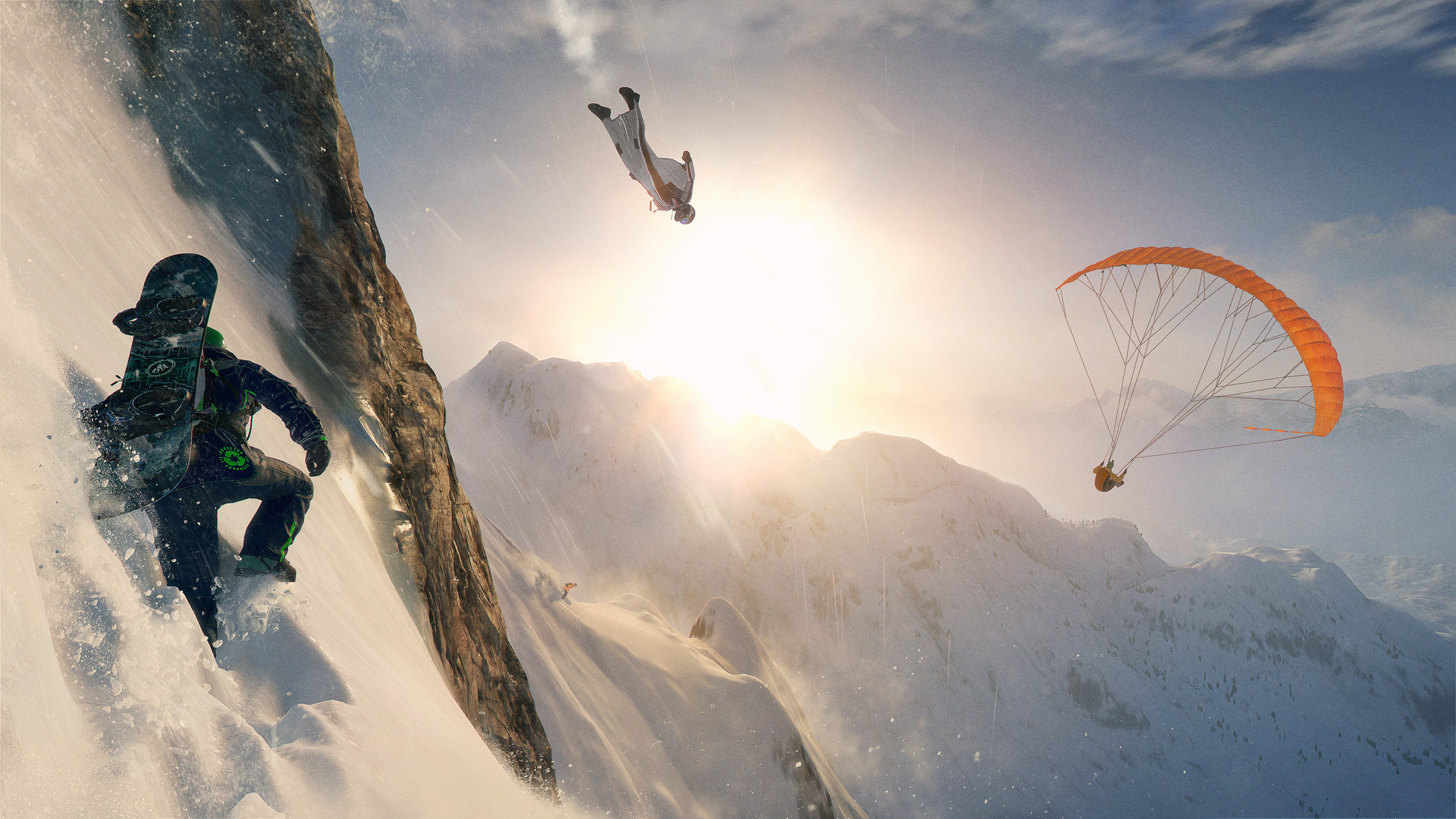 Steep Season Pass (PC)
About Steep Season Pass PC, Steep Season Pass KEY
Ride a massive open world of the Alps and Alaska, where the powder is always fresh and the run never ends.
Defy and master the world's most epic mountains on skis, wingsuit, snowboard, and in paraglide.
Go solo or drop in side by side with other players. Record and share the most insane stunts ever captured. Dare your friends to try out your custom lines, then challenge the world to beat your best tricks and relive your most epic wipeouts.
The mountain is yours to explore. So strap in, suit up, and drop in.
Navigate the open world freely and create your own path as you decide how to explore your massive mountain playground. Choose between four unique ways to traverse the mountain: ski, wingsuit, snowboard, or paraglide.
Rip through snowy terrains and skies, discover hidden spots, or just take in all the beauty the highlands of the Alps and Alaska have to offer.
Share thrilling, adrenaline-fueled experiences with other players. Seamlessly meet other players and choose to follow them or play together. Group with your friends to pull off the craziest stunts imaginable; you can even mix sports to create wild tricks. Challenge friends to beat your own personal records, lines, and scores.
Want to prove that you and you alone are king of the mountain? Well, Steep offers plenty of challenges for you to do to prove just that! From specific events, to time challenges, and more, you can do them all by yourself, or challenge the entire community to see who truly is the best in the game.
Plus, if you want to share your epic exploits, Steep allows you to share videos of your runs or tricks through social media. That way no one can say you didn't do what you truly did. The mountain awaits you.
But wait, there's more! The Steep Season Pass will give you even more ways to cruise down the mountain. The Winter Fest, Extreme Pack, and Adrenaline Pack will give you new rides, new modes, new looks, and credits to buy more things!