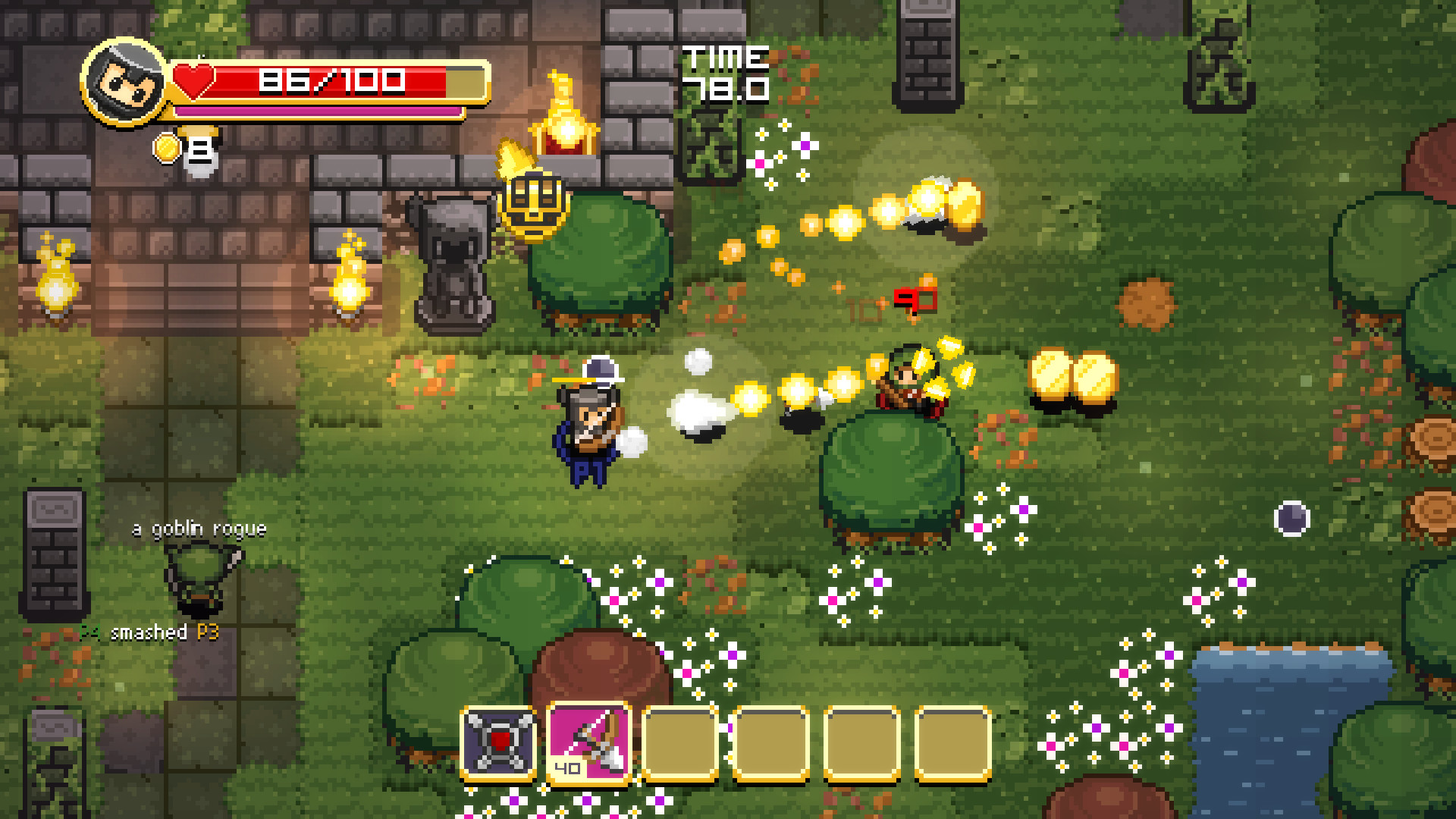 Super Treasure Arena (PC)
About This Game
Super Treasure Arena is a unique mix of retro-inspired arcade action and objective-based arena shooters. The result is a frantic game where collecting and stealing loot from your opponents is the key to victory.
Play locally via split-screen with your friends, or challenge other players online!

With two different game modes you can beat each other up. In"Free For All" everybody is on his/her own to eliminate other players and collect the most coins. "Treasure Run" on the other hand a treasure chest will pop up in the middle of the map and you have to carry it back to your starting point. Of course treasure chests are pretty heavy, so you can only move very sluggishly.
Choose a character and battle it out on tight top-down maps, filled with angry monsters and shiny loot. Various weapons scattered across each map can be picked up and will help you blasting away your opponents, including bows, magic staffs, bombs, rockets and more!
There are plenty of multiplayer options for you to enjoy. You can choose to play...


Locally against friends via split-screen
Online against other players
Against AI bots
Or a mix of anything above!