The Crew Ultimate Edition (PC)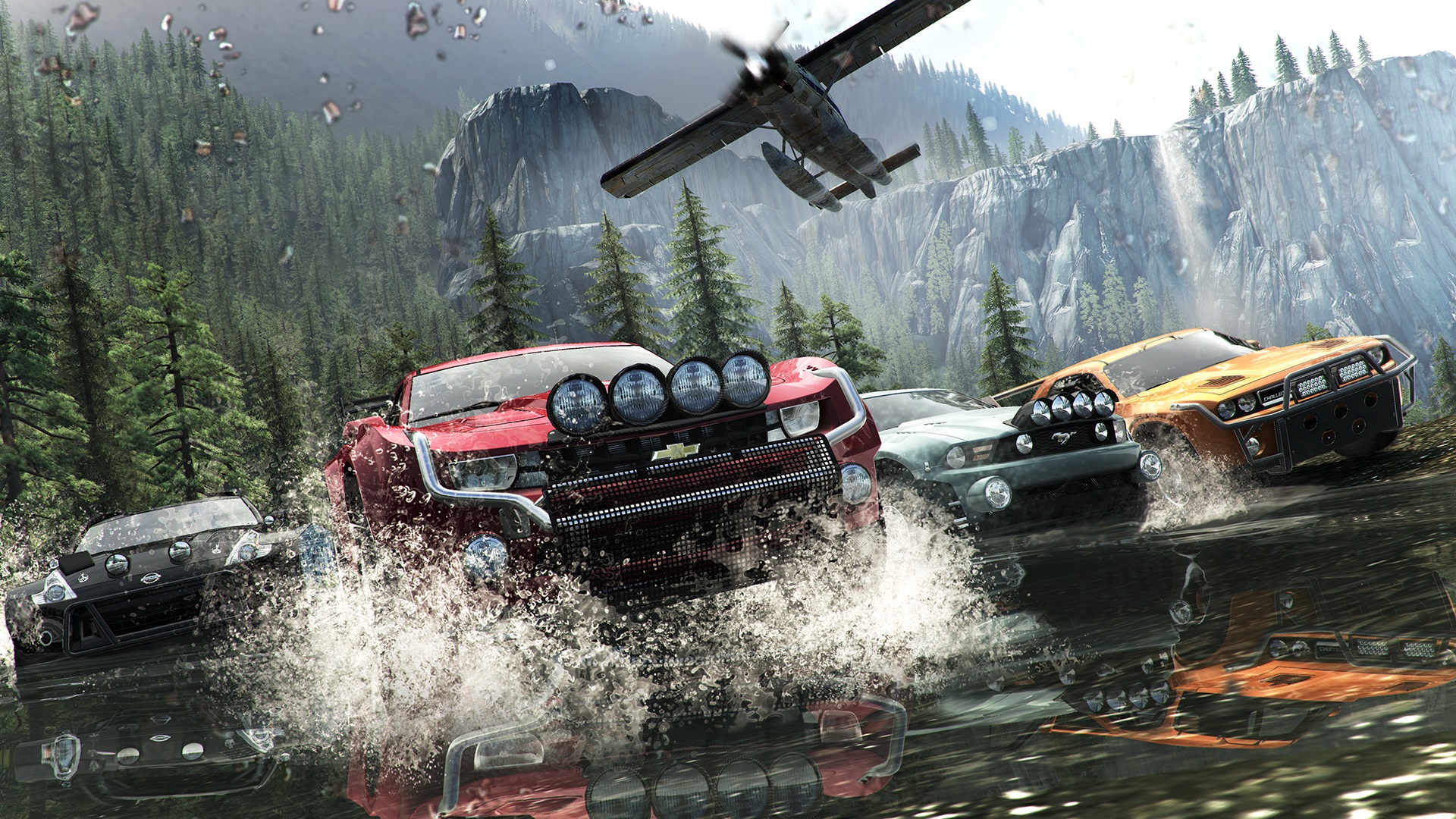 About This Game
Your car is your avatar - fine tune your ride as you level up and progress through 5 unique and richly detailed regions of a massive open-world US. Maneuver through the bustling streets of New York City and Los Angeles, cruise down sunny Miami Beach or trek through the breathtaking plateaus of Monument Valley. Each locale comes with its own set of surprises and driving challenges to master. On your journey you will encounter other players on the road – all potentially worthy companions to crew up with, or future rivals to compete against. This is driving at its most exciting, varied and open.
Jump in and out seamlessly and build your crew of four through bonding or intense rivalry. Whether your objective is to take down a convoy or to escape the police, achieving it with friends ensures a fresh experience each time you join in.
The entire United States is your driving playground – all roads and everything in between. Every type of terrain imaginable is yours to master – from downtown city streets to suburbs, hillsides, cornfields, canyons, desert dunes or even race tracks.
Then, in the Calling All Units expansion, a new twist on the story is born. As the racing gang tries to exert its control, a group of FBI agents are recruited to try and take them down. You are recruited as one of them. Take to the streets, and prove to these "racers" that no one is above the law.
Plus, you'll also get The Crew Wild Run content, which will give you new races and modes to race through, and everything in the Season Pass for the game! So get The Crew Ultimate Edition, and get racing with and against your friends in this all inclusive experience, will you race to win? You're about to find out.