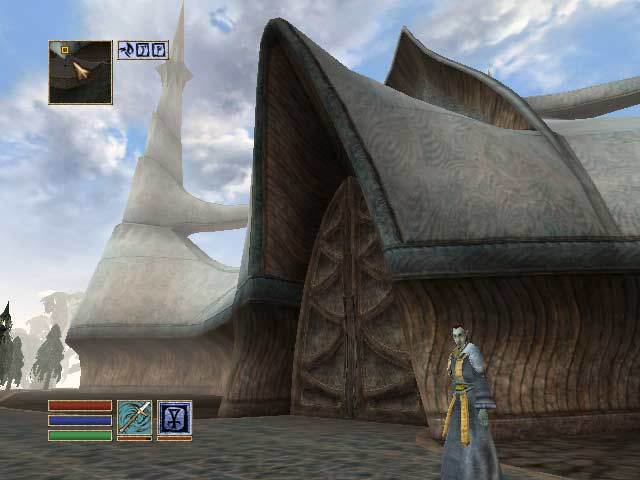 The Elder Scrolls III: Morrowind GOTY Edition
NOTICE: Activation key must be used on a valid Steam account. Requires internet connection.
ABOUT THE GAME
---
The Elder Scrolls III: Morrowind is the most detailed game world ever created, where you create and play any kind of character you can imagine. Morrowind sets a new standard in gaming with its incredible graphics, in-depth gameplay, and innovative character development.
KEY FEATURES
---
In Morrowind: Enjoy hundreds of hours of gameplay as you explore Vvardenfell and its many exotic locations, including epic dungeons, detailed cities, and vast landscapes.


In Tribunal: Visit the capital city of Mournhold, the Clockwork City of Sotha Sil, each complete with new creatures, quests, armor, weapons, and much more.


In Bloodmoon: Venture into the frozen island of Solstheim, filled with even more challenges for high level characters, or become a werewolf and indulge your thirst fo rthe hunt.
SYSTEM REQUIREMENTS
---
Windows ME/98/XP/2000
Processor: 500 MHz Intel Pentium III, Celeron, or AMD Athlon o Memory: 256 MB
Graphics: 32MB Direct3D Compatible video card with 32-bit color support and DirectX 8.1
DirectX?: 8.1
Hard Drive: 1GB free hard disk space
Sound: DirectX 8.1 compatible sound card
---
? 2003 Bethesda Softworks LLC, a ZeniMax Media company. The Elder Scrolls, Morrowind, Tribunal, Bloodmoon, TES Construction Set, Arena, Daggerfall, Bethesda Softworks, ZeniMax and their respective logos are registered trademarks or trademarks of ZeniMax Media Inc. Made in U.S.A. All Rights Reserved.