The Sims 4 - Dine Out Bundle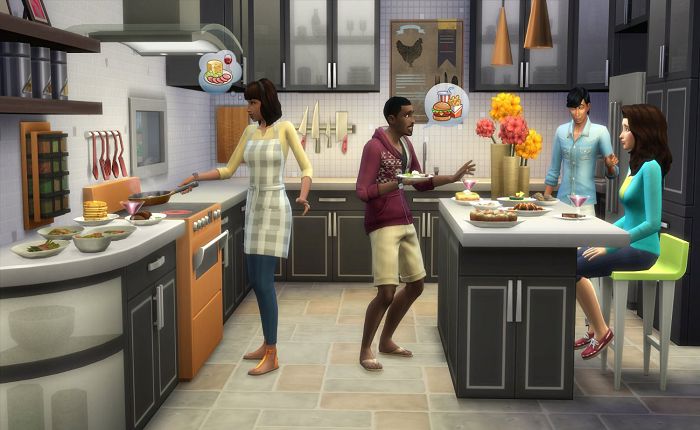 About The Sims 4 - Dine Out Bundle Game Key
Enjoy the power to create and control people in a virtual world with The Sims 4. Customize your Sims' appearances and personalities. Build them the perfect home, choosing your favorite design and décor options. Create relationships with other Sims; let them pursue careers and develop skills. It's up to you who your Sims will be and the direction each one's story will take.
Create your Sims. Create and play with one or multiple Sims. Customize everything about them from body shape to ethnicity and hairstyles to accessories. Give them personality traits and figure out their aspiration in life. Every detail helps to make your Sims unique, fascinating people.
Build your Sims the perfect home. Everything is up to you, from the house's location to furnishings. Control its interior and exterior design, landscape and décor. You can even add features like pools and basements. Need a little inspiration? Check out the curated, Styled Rooms that can easily be added to your game.
Your Sims will have plenty of vibrant communities and interesting venues to explore. Let them travel between game worlds experiencing everything each location has to offer. Watch their social circle expand as they meet new Sims in each world's distinct destinations!
Never before have The Sims been this packed with content, or looked this good. Now, the game is full of life in ways you might not have expected before. From the customization to your Sim, to the life they can live, to the people they can meet and explore, this is the Sims game you've been waiting for.
In Bundle Pack 3, take your family, or friends, out to dinner! Or, manage your own restaurant like you'v always wanted! Or, would you like to make your garden a little more romantic? Now, you have that chance! Add a water fountain, add special flowers, the choice is yours. Plus, watch a movie with friends and family!