Titanfall 2 (PC)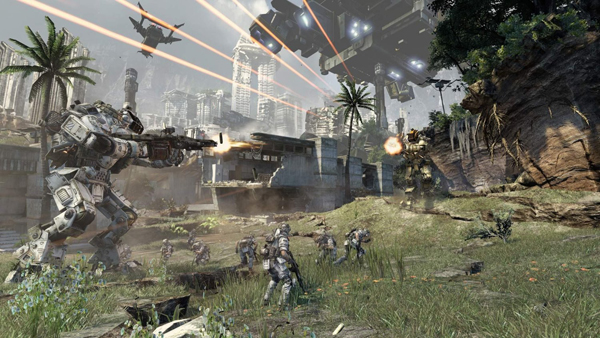 Recommend: Battlefield 1 Revolution And Titanfall 2 Ultimate Edition Bundle - More Cheaper!
Buy Titanfall 2 (PC) Game Key
Buy Titanfall 2 (PC) game code and get your key for Steam activation within minutes via email! Use the key to access your highspeed download of your received game. Don't miss out this offer.
About This Game
Call down your Titan and get ready for an exhilarating first-person shooter experience in Titanfall 2! The sequel introduces a new single player campaign that explores the bond between Pilot and Titan. Or blast your way through an even more innovative and intense multiplayer experience - featuring 6 new Titans, deadly new Pilot abilities, expanded customization, new maps, modes, and much more.
Unlock the Battlefield 1 inspired Red Baron Warpaint for the Ion Titan in Titanfall 2 by playing both games on the same account.
Experience a captivating single player story. Titanfall 2 features a single player campaign packed with action and inventive twists. Play as a Militia rifleman stranded behind enemy lines, who encounters a veteran Vanguard-class Titan. The two must work together to uphold a mission they were never meant to carry out.
The sequel gives players more of the adrenaline-fueled multiplayer combat they've come to expect from the franchise. Take the fast-paced, first-person action to the next level with more Titans, deadlier Pilot abilities, and much more. And be sure to stand out in the middle of all the chaos with new, expanded Pilot, Titan and loadout personalization options!
All of that, plus, you'll be able to create your own special networks for you and your friends! Now, you'll never be too far away from them in the game, and you'll be able to chat about past matches, or talk in current ones. Meet someone online you like? Invite them to your Titanfall 2 network, and ensure that you can play together as soon as possible. So don't miss out on this expansive social experience.
Titanfall 2 takes a huge leap from what Titanfall did originally. Bigger, better, more expansive, and more fun, this is what Titanfall was always meant to be. Get in your Titan, and go fight.