Tom Clancy's Rainbow Six Siege - Complete Edition (PC)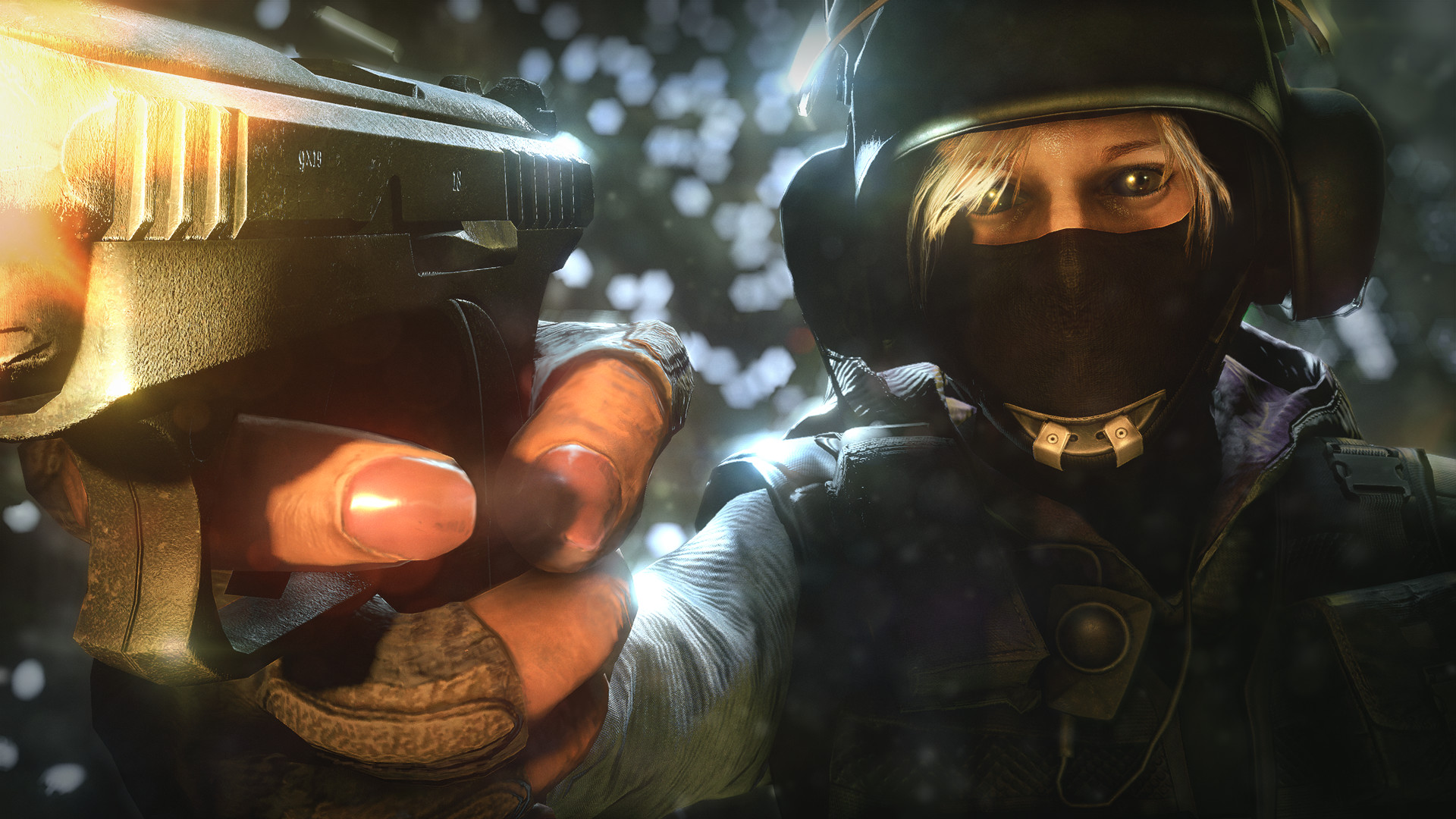 About This Game
Tom Clancy's Rainbow Six Siege is the upcoming installment of the acclaimed first-person shooter franchise developed by the renowned Ubisoft Montreal studio.
Tom Clancy's Rainbow Six Siege invites players to master the art of destruction. Intense close quarters confrontations, high lethality, tactics, team play, and explosive action are at the center of the experience. The gameplay sets a new bar for intense firefights and expert strategy in the rich legacy of past Tom Clancy's Rainbow Six games.
For the first time in Rainbow Six, players will engage in sieges, a brand-new style of assault. Enemies now have the means to transform their environments into strongholds: they can trap, fortify, and create defensive systems to prevent breach by Rainbow teams.
To face this challenge, players have a level of freedom unrivaled by any previous Rainbow Six game. Combining tactical maps, observation drones, and a new rappel system, Rainbow teams have more options than ever before to plan, attack, and diffuse these situations.
So take the role of highly trained counter terrorism units from all over the world. Including tales of the SWAT, GSG9, SAS, GIGN, and much more as you battle through levels that have realistic actions and reactions to what you do.
Destruction of the environment is in many ways the name of the game in Rainbow Six Siege, and now, there's never been more ways to make things go away. You can go through wall with controlled explosions, or just break them down. There's no such thing as "no way in".
If you get the Tom Clancys Rainbow Six Siege Complete Edition, you'll get access to the various DLC packages that have come since release. Including getting the various new Operators that have come through the Year One and Year Two Season Passes! Plus, new weapons, new gear, new maps, and more!