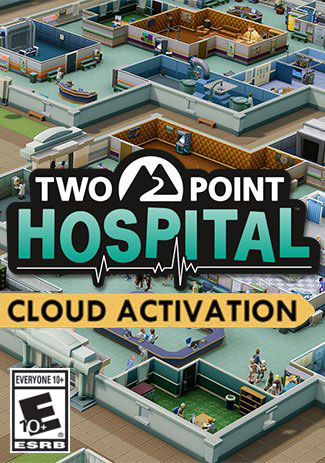 Two Point Hospital (PC/Cloud Activation)
How does the Cloud Activation work?
A key/code is not necessary for the Cloud Activation, we will send you a unique activation link. Click the link in the delivery mail and follow the instructions, your game will be activated automatically on your steam account in seconds.
Why are the games activated automatically?
Automatic activation ensures that your key is valid and has been activated on your account seamlessly. With this functionality our customers are able to activate CD-Keys in a matter of seconds.
I am using the Steam Guard service. How should I deal with that?
If you have your Steam Guard enabled, you will be asked to type in the code sent to you by Steam via email or mobile app.
Is the Cloud Activation safe?
We will not save your personal data nor forward your personal data to a third party for advertising purposes. We strongly recommend that you active the Steam Guard Service to protect your account.
---
Buy Two Point Hospital Cloud Activation
Buy Two Point Hospital Cloud Activation and get your activation link within minutes via email! Use the link to access your highspeed download of your received game. Please check the spam or junk mail folder too. Don't miss out this offer!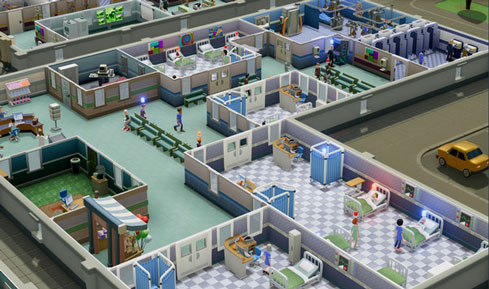 ---
About This Game
Design and build your own hospital!
Build up a hospital from nothing to a masterpiece as you design the most beautiful – or functional – healthcare operation in the whole of Two Point County.
Optimise your hospital design to increase patient (and cash) flow, arranging corridors, rooms and waiting areas to your exact specifications. Expand your hospital to multiple buildings as you look to get as many patients through the door as possible.
Place decorative and functional items around your hospital to improve its prestige, lower patient boredom, increase happiness and keep those end of year awards flowing in.
Cure unusual illnesses
Don't expect Two Point County to be populated with your usual types of patients. In this world, you'll experience all kinds of unusual illnesses; from Light-headedness to Cubism – each requiring their very own special type of treatment machine.
Diagnose illnesses, build the right rooms to handle them, hire the right staff, and then get ready, because curing just one of these illnesses is just the beginning. You can handle a single patient – but can you handle a Pandemic?
Once you've conquered an illness, research improved cures and machines and turn your hospital into an unstoppable healthcare juggernaut.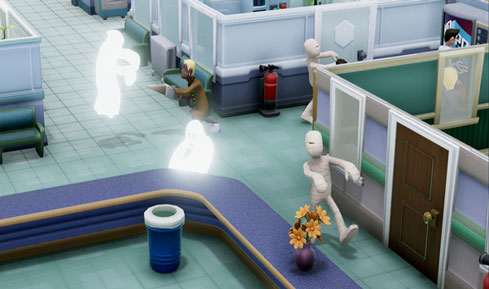 ---
System Requirements
Windows
MINIMUM:
Requires a 64-bit processor and operating system
OS: Windows 7 64-bit
Processor: Intel Core i3 6100 or AMD FX-4350
Memory: 4 GB RAM
Graphics: NVIDIA Geforce GT 1030, 2GB (Legacy: NVIDIA GeForce GTX 460), AMD RX550, 2GB (Legacy: AMD Radeon HD 6850), Integrated: Intel HD Graphics 630
DirectX: Version 11
Storage: 5 GB available space
Mac OS X
MINIMUM:
Requires a 64-bit processor and operating system
OS: Mac OS 10.13
Processor: i5 8259U 2.3 GHz
Memory: 8 GB RAM
Graphics: GTX 775M, 2 GB , AMD Radeon 555, 2 GB, Intel Iris Plus 655
Storage: 5 GB available space