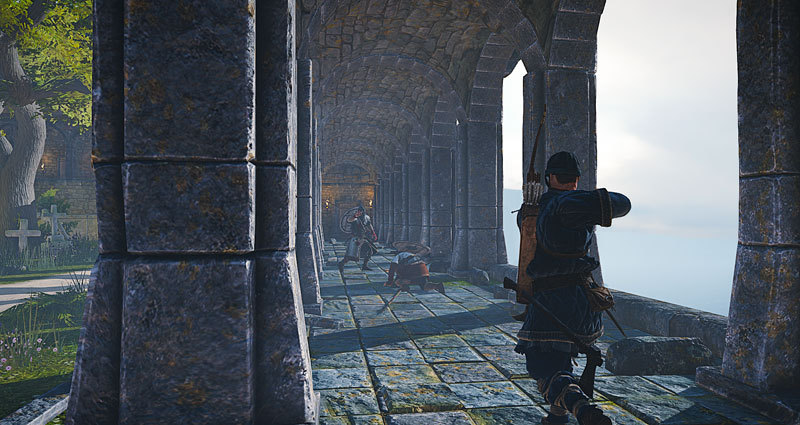 War of the Vikings - Blood Eagle Edition
---
NOTICE: Activation key must be used on a valid Steam account, requires internet connection.
BLOOD EAGLE EDITION**
---
Take your Viking prowess to the next level with the Blood Eagle Edition, and make friends and foes alike cower at your fearlessness in the face of death!
Digital Art Book (concept art, level screen art, etc?)
Soundtrack
Unique Premium Viking Helmet
Unique Premium Saxon Helmet
All tier 1 & 2 gear patterns unlocked (leveling required)
First DLC Archetype without a coin price
Bonus Coins to begin customizing faster
ABOUT THE GAME
---
Multiplayer Close Quarter Combat in the Viking Age set in Saxon controlled England!
War of the Vikings delivers the next generation of Paradox?s close quarter combat focused brands that moves the setting to the Viking Age. All of these factors enabled us to create a game experience that has an increased intensity, improved accessibility, and more intuitive combat experiences ensuring you?re always presented with interesting choices.
Launch onto the battlefields of the Viking Age in intense close quarter combat, where skill beats strength and the possibility of death is always one opponent away.
KEY FEATURES
---
Define your own Archetypes with persistent profiles and deep customization allowing you to shape your own Viking or Saxon and play style by choosing everything from armor style, heraldry, shield paintings, beards, armor, weaponry and perks.


Historically Inspired Viking setting.


Play as both the Vikings and Saxons to take or defend Briton!


Claim victory by mastering swinging, chopping, blocking, dodging, and a wide range of special moves to perfect your play style.


Ranged combat that blends naturally with the close quarters experience as arrows, javelins and throwing axes soar through the air towards their targets.


The hardcore arena game mode increases the intensity of the action with dense levels where your enemies are only a spear throw away.


Pick the perfect perk to define, accentuate and enhance your play style.


Take your custom profiles for a trial fight in the training grounds to test and tweak your gear to find the perfect profile for your play style.
SYSTEM REQUIREMENTS
---
Operating system: Windows Vista SP2 / Windows 7 SP1 / Windows 8
Processor: 2.4 Ghz Dual Core processor
Memory: 4GB RAM
Hard disk space: 8 GB
Video: Shader 4.0 compatible card (minimum: Nvidia GeForce 440, AMD Radeon 5670) 512mb
DirectX?: version 11
Partial Controller Support; Non-gaming laptops and Onboard Video Cards not supported
Broadband Internet connection required for Multiplayer
---
Paradox Interactive, WAR OF THE VIKINGS Copyright? [2013] Paradox Interactive AB. All rights reserved.