Watch Dogs 2 - Ultimate Pack (DLC)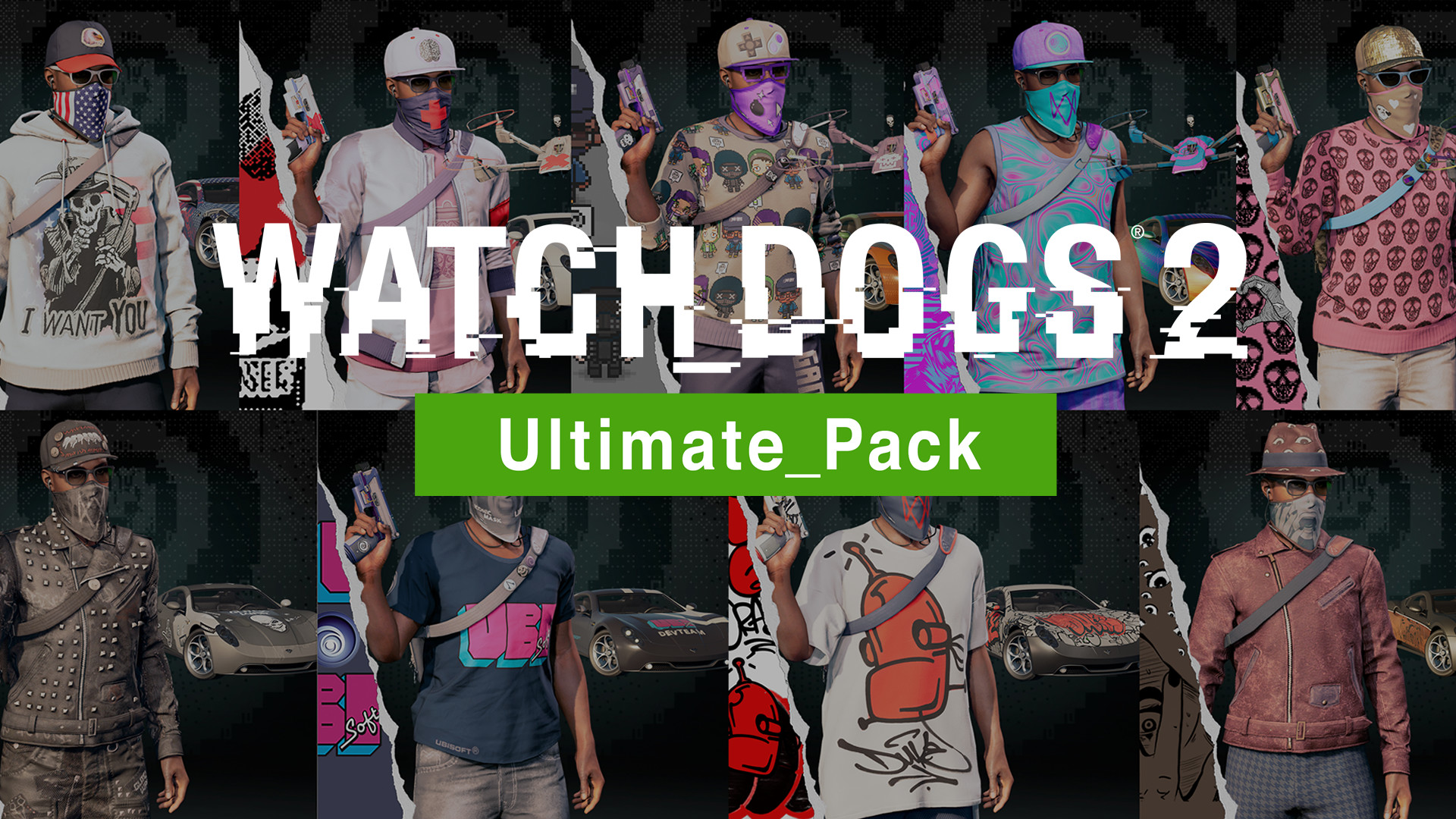 About This Content
Play as Marcus Holloway, a brilliant young hacker living in the birthplace of the tech revolution, the San Francisco Bay Area.
Team up with Dedsec, a notorious group of hackers, to execute the biggest hack in history; take down ctOS 2.0, an invasive operating system being used by criminal masterminds to monitor and manipulate citizens on a massive scale.
Explore the dynamic open-world, full of gameplay possibilities Hack into every connected device and take control of the city infrastructure.
Develop different skills to suit your playstyle, and upgrade your hacker tools – RC cars, Quadcopter drone, 3D printed weapons and much more. Stay seamlessly connected to your friends with a brand new co-op and adversarial multiplayer Watch Dogs experience.
Plus, there's DLC for the game that'll allow you to further explore the world and mysteries of Watch Dogs 2. Get cool additions to the game such as:
- The Zodiac Killer mission: a killer is staging the bodies of his victims all over Oakland and taunting the police like the infamous Zodiac Killer of the Sixties. Decrypt the messages and hunt down the copycat!
- Void Dasher car: this stealthy car will be harder for your enemies to detect.
- Peste Negra car: this gang car is optimized for sporty and well-balanced handling.
- Chameleon Copter decal: this furtive drone will help you complete your missions discreetly.
You can play Watch Dogs 2 alone, or you can team up with one of your hacker friends to ensure that the mission gets done, and gets done right. Remember, you are open to playing it however you want. Will you be a noble hacker who only does what needs to be done? Or, will you take over the city to ensure that nothing escapes your eyes and ears? The choice is yours, but make sure you're comfortable with whatever choice you make.
Then, if you get the Watch Dogs 2 Ultimate Pack DLC, you can get a wide variety of new clothes to make sure you look EXACTLY how you want as you hack the world.