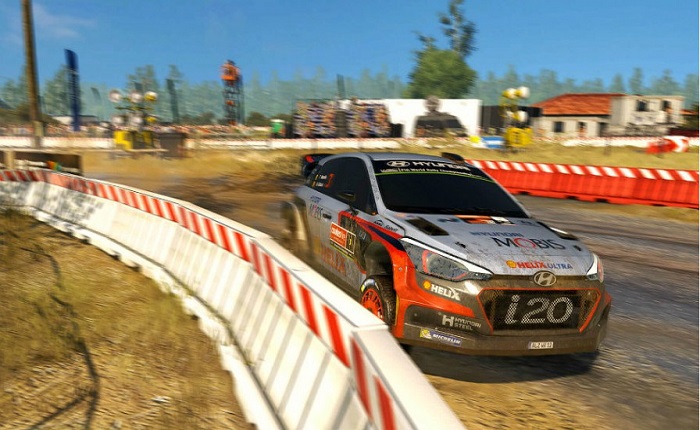 WRC 6 (PC)
About this game
On a race track, it's the car that makes all the difference. In a rally, it's the driver. WRC 6 puts you to the test: fog, mud, punctures, night racing, engine breakdowns... you have to deal with it all. WRC 6 also includes: all of the official 2016 content, including Rally China, 11 Super Special Stages on a 1:1 scale, local split-screen multiplayer, worldwide leaderboards and new online challenges every week, all the designated cars and courses in very high definition, two brand new modes, even more spectacular game cameras and free access to the entire 2017 eSports WRC!
The World Rally Championship is one of the most varied and spectacular competitions in the world, and WRC 6 lets you experience what the drivers go through every step of the way: fog, snow, mud, night driving, engine breakdowns, punctures…
With WRC 6, experience the competition at its highest level with other players, locally or online. Test your nerves with weekly challenges and reach the top of the rankings to be rewarded for your excellence. Take on players from around the world in the new eSports WRC season to become the new World Champion, or enjoy yourself playing simultaneously against friends on the same screen.
The Rally Car series is one of the most beloved racing circuits in the world, and now you get to experience that in one of the most accurate simulators out there! You'll get to see all the official races from the real life circuit brought into the game and recreated so you can live out the events. Then, you can go online and challenge your friends to see who can do better, if they can!
Plus, with new challenges, constantly changing leaderboards, and the Rally Car season affecting the game itself, WRC 6 will give you more and more reasons to keep coming back.