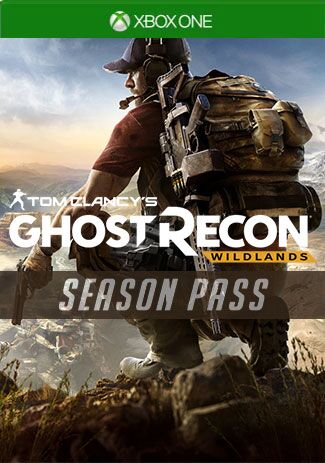 Xbox One Tom Clancy's Ghost Recon Wildlands Season Pass (Xbox One Download Code)
Buy Tom Clancy's Ghost Recon Wildlands Season Pass (Xbox One) Game Key
Buy Tom Clancy's Ghost Recon Wildlands Season Pass (Xbox One) game code and get your key for activation within minutes via email! Use the key to access your highspeed download of your received game. Don't miss out this offer.
About This Game
Extend your Ghost's experience with the Season Pass which includes two major expansions, new Ghost War PVP classes with early access, plus exclusive digital content featuring equipment packs, an exclusive vehicle, epic weapons and more.
Get two major expansions
- Narco Road: Get the full spectrum of the narco life as you tear through Bolivia using new vehicles in a series of fast paced missions. Infiltrate various gangs and take out their leaders one by one.
- Fallen Ghosts: After your chopper is shot down during an evacuation mission, your squad will be forced to adapt as they're tracked down by an elite group of ruthless mercenaries.
Extra gameplay content:
- The Unidad Conspiracy missions : Destabilize the alliance between Santa Blanca and Unidad in the Media Luna province.
- Peruvian Connection Pack
Equipment packs:
- Rebellion Ghost Pack
- Unidad Ghost Pack
- Santa Blanca Ghost Pack
Exclusive vehicle
- Bolivian Minibus
Digital Content such as XP booster